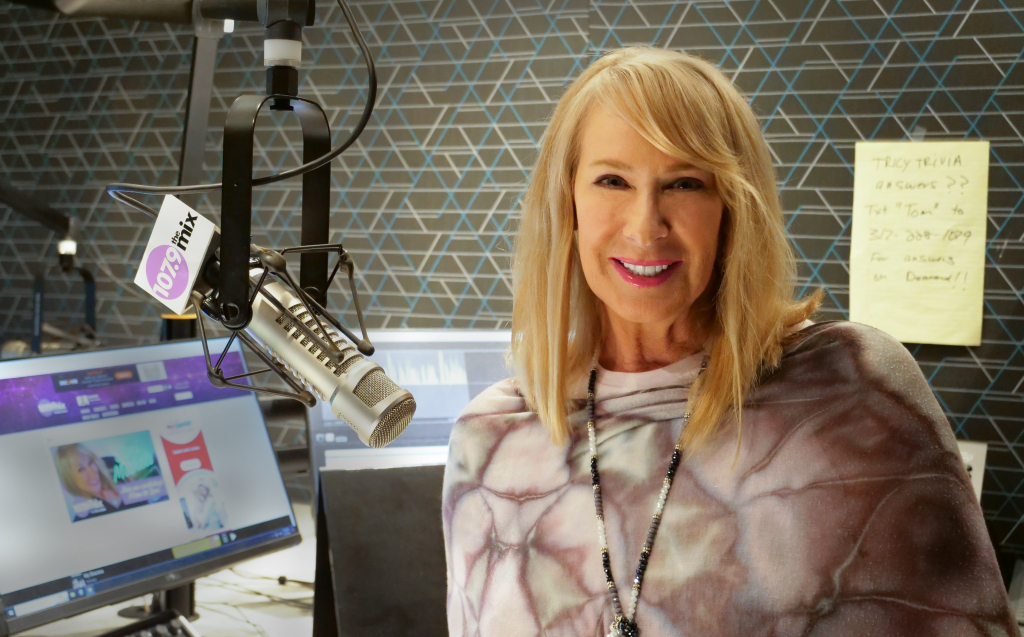 Joni Michels is an EMMY award winning TV host, writer, and producer. She's a face AND voice familiar to Indianapolis audiences for over 20 years.  Joni's a native Hoosier from New Palestine, who started sharing her passion for storytelling and love for kids when she started and hosted "The FOX 59 Kids Club" before she graduated from Indiana University.
 Joni is thrilled to be part of the Cumulus Media Indy family and now Midday Host on 107.9 The MIX!  Joni also shares her humor and life insights as Co-Host of "Mornings with Greg and Joni" on 104.5 WJJK/Indy's Classic Hits.  Joni was part of the WRTV 6 Good Morning Indiana show where she reported traffic from her office in the "sky" as well as the studio. The skydiving enthusiast is also well known from her time on FOX 59 as an original member of the morning news team and where she was the traffic anchor, LIVE feature reporter, and hosted a weekly entertainment show "The Adventures of Indiana Joni".  She was also instrumental in getting local & regional bands to perform LIVE on the FOX 59 Morning Show which was a first for local news programming.
Michels, an admitted "music junkie", also hit the red carpet for entertainment reports at the Billboard Music Awards, MTV Video Awards, Country Music Awards, and Grammy Awards.
Joni is an award-winning freelance host/producer in media and communications hosting home & living segments for HGTV & Animal Planet.  She produced and hosted the only true local home & design show "Design Your Life" which aired on WRTV 6.
A pet advocate and animal lover, Joni has 2 shelter/rescue dogs, Sonny & Lilly, and says she gets pure joy from being a "pet mom"!
Joni's Likes: Intoxicating laughter, swimming & Pilates, beaches, mountains, watching Westerns starring the OG's Clint Eastwood, Charles Bronson and John Wayne, listening to GREAT music aka "medicine for the mind", and kindness!
Fun Fact:  Joni worked one Summer in college for Walt Disney World as a "Cinderella" in the Magic Kingdom hence her catch phrase "Have a magical day"